Next Generation Bitcoin ATMs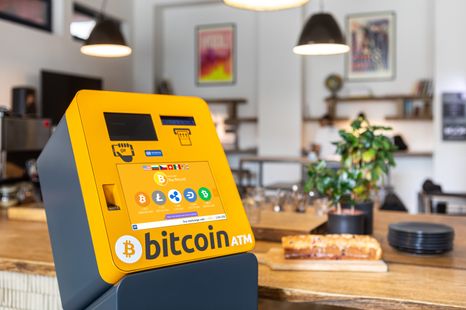 BATMTwo
BATMTwo's compact size gives you flexibility in machine placement. This Bitcoin ATM has a 10-inch display, fingerprint scanner, and QR-code reader. Purchase Bitcoin and other cryptos by simply inserting cash into BATMTwo!
BUY FROM $3,649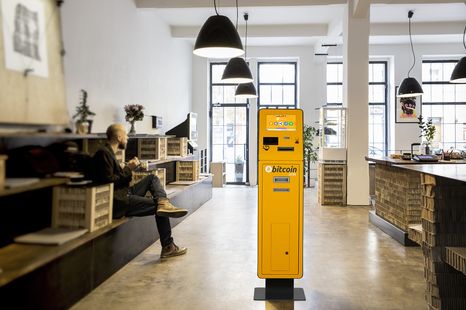 BATMTwoUltra
The ultimate two-way Bitcoin ATM with a super small footprint and optional multi-note withdrawal. It is very user-friendly thanks to its dimensions – immaculate fit for any location and bidirectional at the same time. Buy and Sell Bitcoin instantly with the BATMTwoUltra crypto ATM equipped with the latest cash recycling technology.
BUY FROM $5,299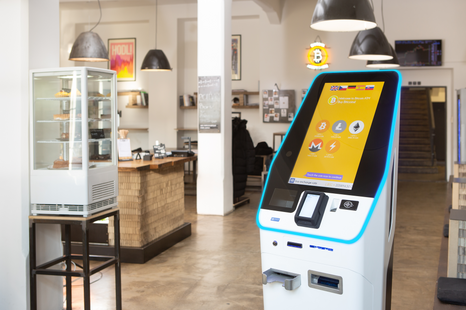 BATMFour
The BATMFour is a state-of-the-art BATM with a sleek and modern design. Thanks to the 23-inch display and the same features as the BATMThree platform, your customers will receive the best user experience. Many Bitcoin ATM operators like that beautiful Bitcoin machine, do you?
BUY FROM $7,398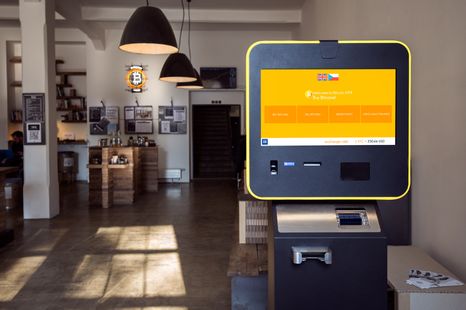 BATMThree
The BATMThree platform features multiple configurations. Models differ by their banknote capacities and features, such as NFC capability, QR code reader, or cash-recycling options. Purchase and sell Bitcoin & Crypto using the two-way machine BATMThree by General Bytes.
BUY FROM $6,898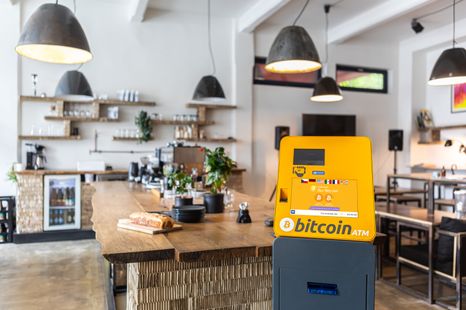 BATMTwoPro
Rugged Next Generation BATMTwoPro with a new engineered 10-inch display. This machine provides the highest possible security for unidirectional operations. BATMTwoPro is equipped with a high-end banknote validator (also called a bill acceptor).

BUY FROM $4,999
This is our most comprehensive guide on starting a Bitcoin ATM business. Reading will take about 10 minutes but will save much more time researching.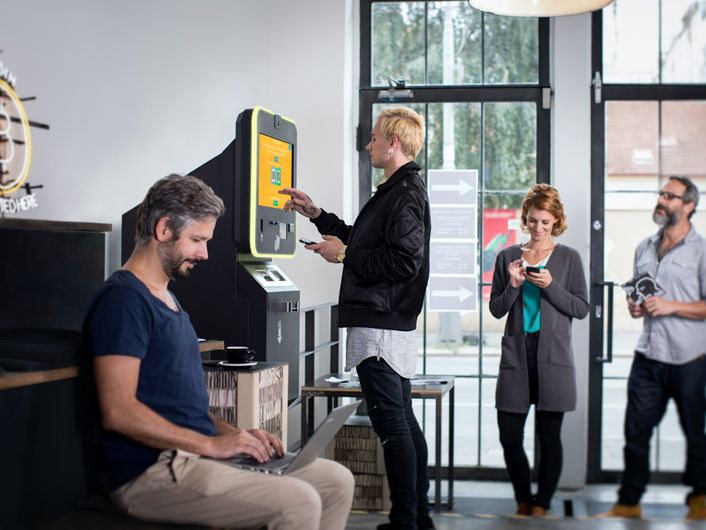 Easy access for operators 
It has never been easier for Bitcoin ATM operators to manage the terminals with our seamless commission, fee, and compliance management integration. Our machines also support directly updating the data about your BATMs on the Coin ATM Radar. With our Bitcoin machines, end-users can purchase and sell Bitcoins instantly using Bitcoin Lightning technology.
See more
























Many Cryptocurrencies Supported
All of our Bitcoin ATM models support Bitcoin, Lightning Network, Ethereum, Bitcoin Cash, Litecoin, Dash, and other coins and tockens. Bitcoin ATM operators may choose which cryptocurrencies to enable in the administrative backend, as well as enabling the capability for cash-recycling options. A crypto wallet can be created right on the spot. No bank account is needed for end-users to buy & sell cryptocurrencies.
Add your coin
0 +
Fiat currencies supported
0 +
Different destination countries
0 +
Transactions performed
Trusted by leading Bitcoin ATM operators around the world
Read success stories from world-known companies powered by our products
Why GENERAL BYTES?
At GENERAL BYTES, we bring Android, Bitcoin, and blockchain-based technologies to new and unexpected places. Our Bitcoin machines have been distributed in over 60 countries, solidifying our position as a worldwide leader in creating and maintaining crypto machines. Our success can be attributed to our mindful approach towards the needs of Bitcoin ATM operators from the outset.
Explore GENERAL BYTES' full range
of Bitcoin ATMs, accessories, and upgrades


See all products
FEATURED IN THE WORLD PRESS