Hello beloved customers, followers and fellows, crypto enthusiasts and friends!
Yes, it was another Covid year, but we handled it well and will be pushing forward even harder, better, stronger, and faster.. You know the words. Keep following, and you will definitely hear some great news from us in the new year 2022!
We continue expanding our team with the best experts in our offices in Prague and Bradenton. We keep researching and expanding our vision to provide the best services you need.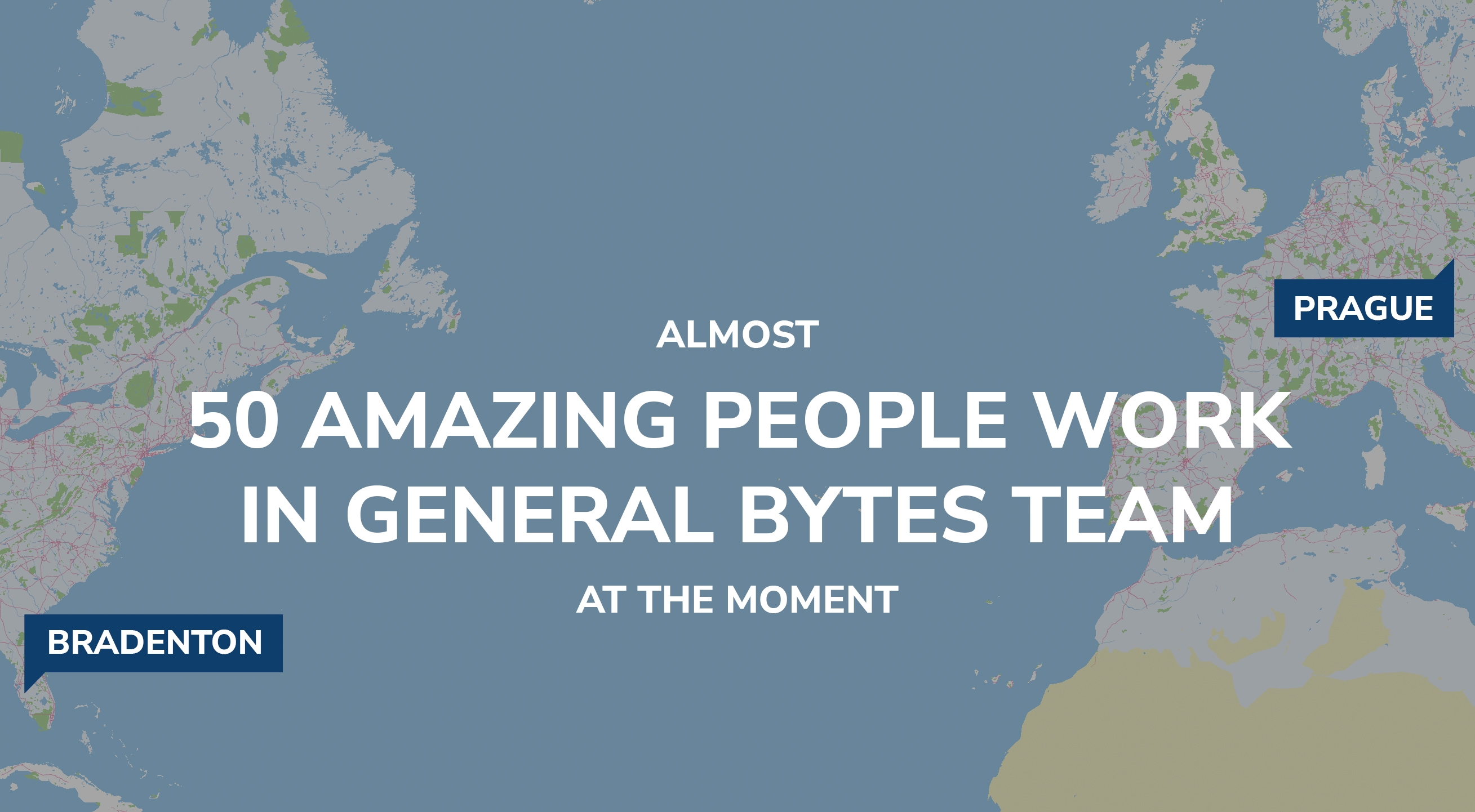 Now, some numbers and updates from 2021.
Customer happiness and increased sales ✨
Our customers, as always, are in the first place. We are grateful for their trust, patience, curiosity, and feedback. The market of crypto ATMs more than doubled this year, thanks to epic growth in the USA. This year, we sold more bitcoin machines than ever before! 
The results show that customers trust our hardware and software ecosystem. Flexible settings, nice design, good ergonomics, viable prices, and perfect reliability make us a market leader in the crypto machines industry.
Our procurement department has done a great job this year. The chip shortage and global supply crisis have bypassed us, so we have enough parts to meet your ATM needs next year.
ATM + CAS ecosystem ?
We believe our ecosystem is the best that operators could afford on the market. Being responsible for both hardware and software, we can make the best product so that you can manage your Crypto ATM business most flexibly. Some of what we've done this year:
Implemented new integrations with different exchanges
It became easier for you to support third-party software. For example, you can connect Onfido to the CAS or implement an API connection with EveryTrade.io and Morphis.
Now, you can make promotions for your end-users and provide them discounts on commissions.
We reimplemented support for Bitcoin Lightning using LNURL
Improved performance to handle more than 10 000 ATMs by one server
Added integration with Jira Service Desk
As always, we add features, fix bugs, release stable patches, destroy borders, and handle problems at a fast pace.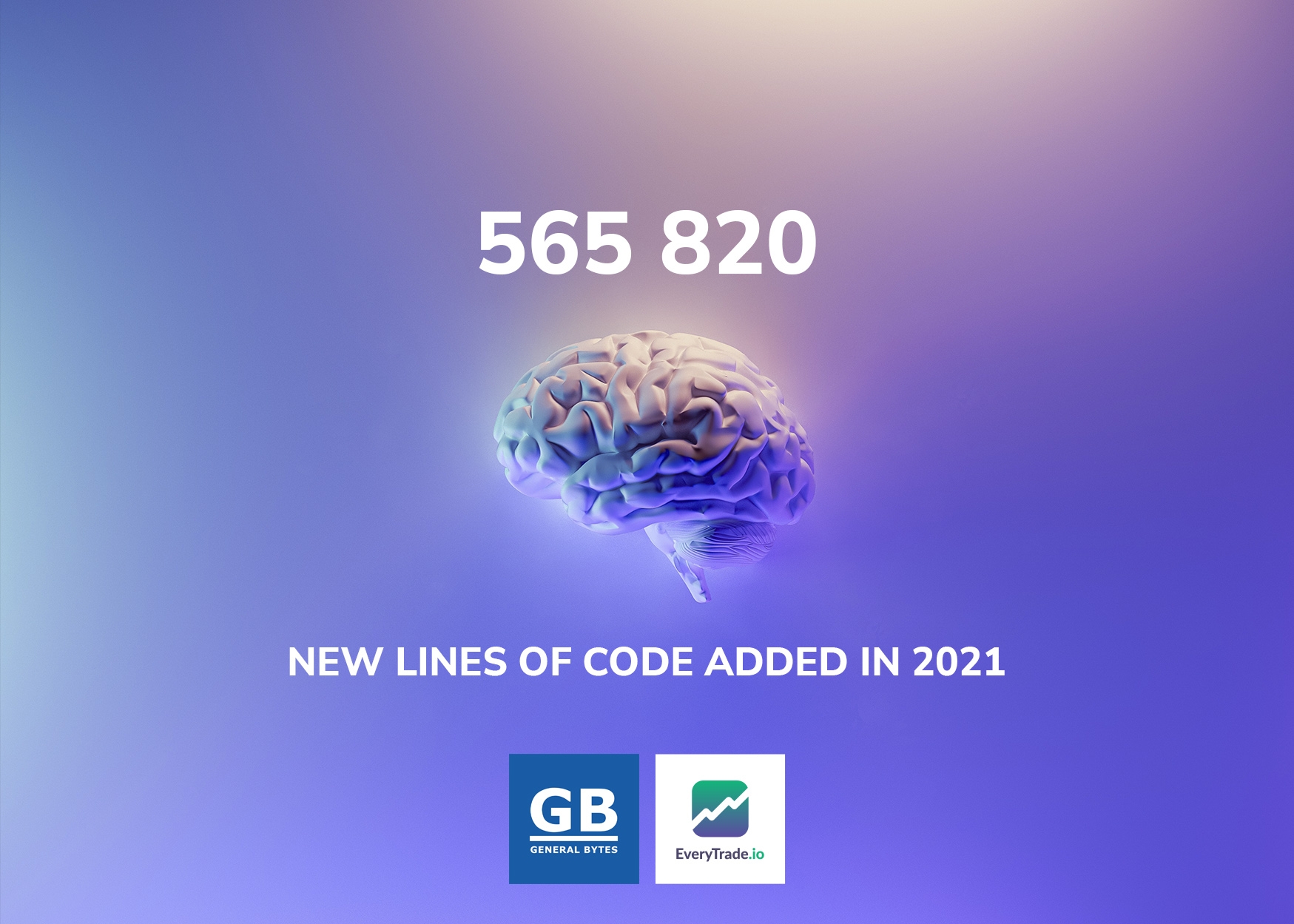 Everytrade.io
This year, the team of our promising product has expanded. We implemented many useful features for tracking cryptocurrency portfolios, tax calculations, and crypto accounting. If you haven't used it yet, try our free subscription! It's perfect for crypto ATM operators, accountants, small investors, professional traders, and investment companies.
Features added this year:
Now, you can find a certified accountant to help you handle taxation!
EveryTrade software got audited by Grant Thornton consulting,
Implemented Bitcoin, Ethereum, and Litecoin blockchains connectors,
New crypto pairs and Coinbase API implemented,
Added support for tracking transfers between wallets and exchanges,
New synchronization and login options,
Now you can view your portfolios in VR, just for fun :)
Remember, if you are the operator of GENERAL BYTES ATMs, you can participate in our affiliate program! Contact us: marketing@generalbytes.com for more details and to sign up.
Crypto News and 'Hi' to Community
A lot of news has come from the crypto community this year. There are no reasons to list them all, but let's note several:
90% of Bitcoins are already mined,
NFT fever occupies minds,
China regulated a ban on the digital trade market,
El Salvador became the first country to adopt Bitcoin as an official.
Whether regulations are improving or not, we can adjust to any changes. In the new year, we'll monitor developments and look to new markets. We are excited about the coming 2022, and you?
GENERAL WORDS FROM GENERAL BYTES
Let's hope next year will be more benevolent and friendly for traveling. So keep safe yourself, keep your software updated, and let's finally see each other on Bitcoin 2022 in Miami! ?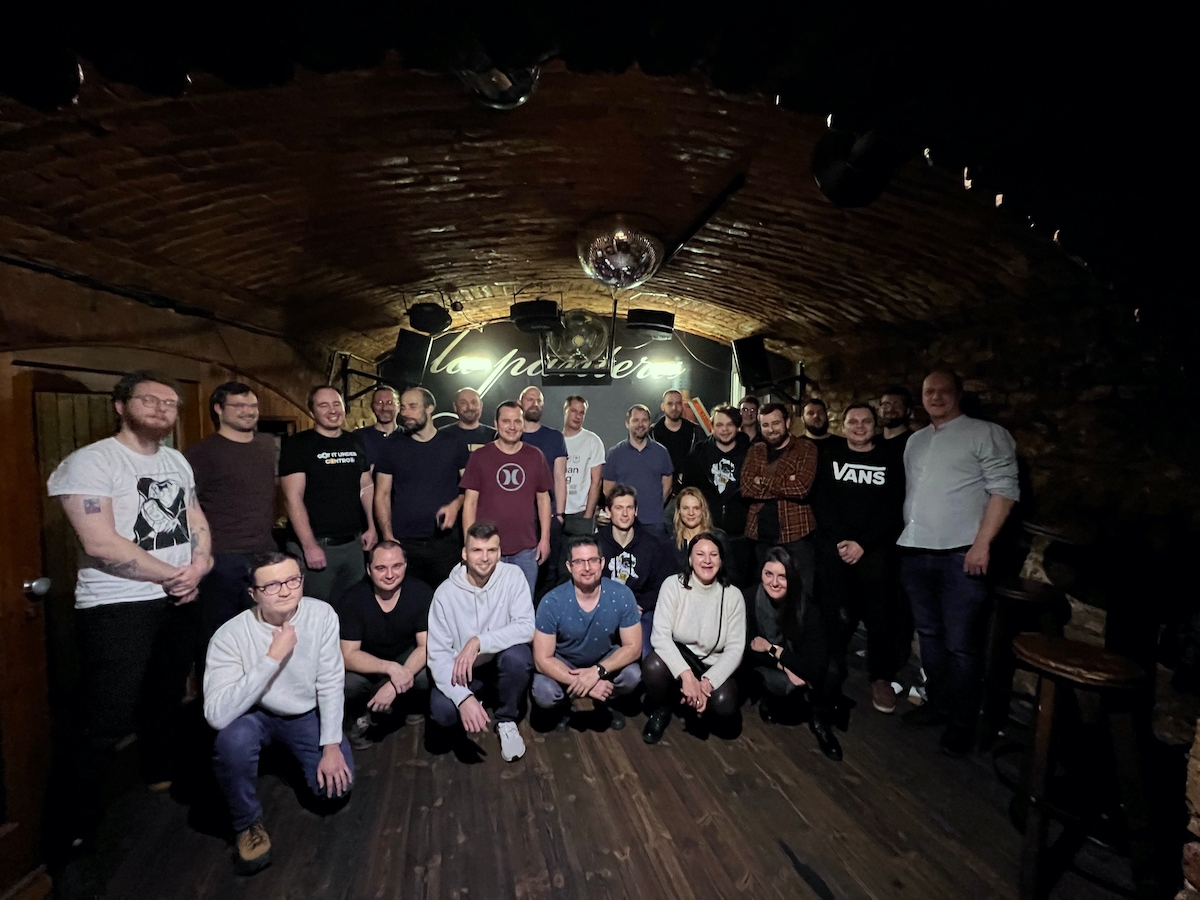 Holiday guide for the most attentive and patient
Gather family or friends,
Think about all the sweet memories you had this year,
Covid and other problems – let them go!
Take a deep breath, relax, and take it easy..
After all, have fun! You deserve it.
Happy holidays and Happy 2022!
GENERAL BYTES team, 
The one who brings Android and blockchain-based technologies to new and unexpected places.