① Meet the General Bytes and EveryTrade team!
We are sponsoring the Bitcoin2022 conference. Both GENERAL BYTES, the leading Bitcoin ATM manufacturer, and EveryTrade.io, Europe's favorite cryptocurrency portfolio tracking platform for tracking all your crypto transactions in one place, will have a stand on the expo. Visit the GENERAL BYTES booth to learn about our Bitcoin ATMs and the staff at the EveryTrade.io booth will be there to demonstrate all of EveryTrade's features and integrations. Drop by and ask any questions you might have, or just come over to say hello! :))
② Your favorite Bitcoin bubble!
Pay tribute to the blockchain technology that changed our lives forever; Bitcoin2022 is a unique opportunity to meet people from many countries who are all doing different amazing things, sharing the same passion for Bitcoin. With thousands of attendees, this event you do not want to miss.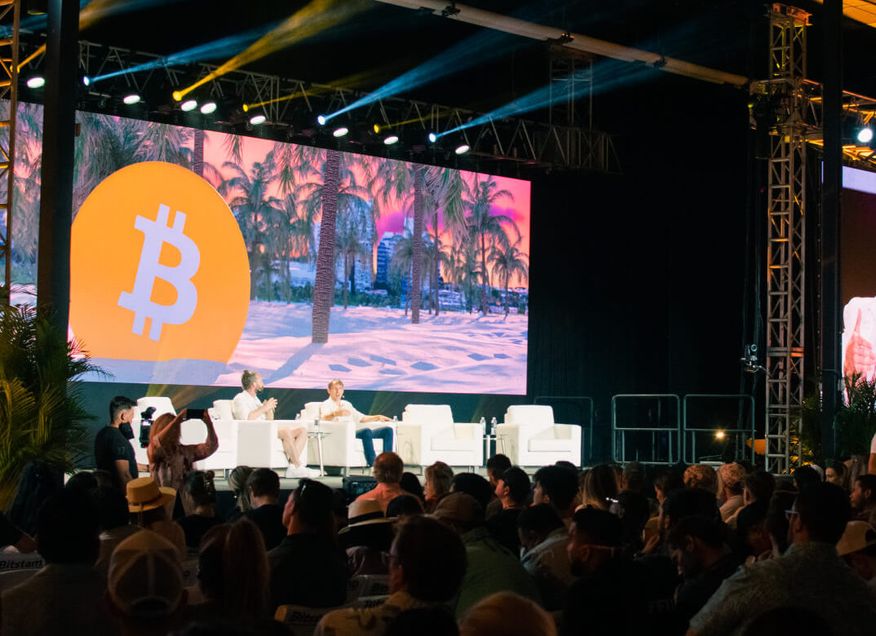 ③ A Bitcoin-only event
Regarding other digital coins, tokens, stable coins, and CBDCs, Bitcoin 2022 is not your party. Although we are not Satoshi worshippers or toxic Bitcoin maximalists, one can't argue with the fact that Bitcoin is the first and leading cryptocurrency. Look at it on the bright side; we are all focused on one main topic.
④ More than 100 speakers sharing experience, insights, and knowledge
The lineup is a dynamic mix of trailblazers, innovative technologists, and entrepreneurs. Headliners include Jack Mallers (CEO & Founder, Strike), Elizabeth Stark (CEO, Lightning Labs), Pavol Rusnák (CTO SatoshiLabs & Trezor), Cathie Wood (CEO ARK), and many others. Check the list of speakers.
⑤ Leading companies in the Bitcoin Industry from all over the world
With over 220 companies supporting the conference, Bitcoin 2022 will probably be the biggest and most important event in the crypto industry's history. Here you can meet people, exchange ideas, discover insights and innovations from all spectrums of blockchain and crypto-related companies. Moreover, there will be investing companies and you can even pitch your Bitcoin project. Just look at the list of companies.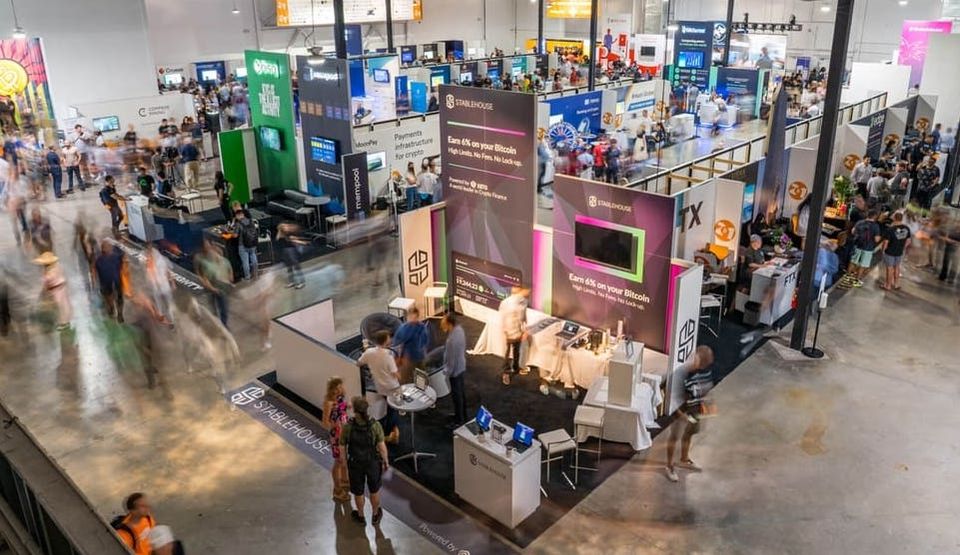 ⑥ A peer-to-peer marketplace to buy things with Bitcoin
The Bitcoin Bazaar is a themed marketplace that will host merchants, artisans, artists, inventors, and small business owners looking to sell their products directly for bitcoin. Clothing, antiques, art pieces, comics, and even alpaca socks! The Bitcoin Bazaar will be 100% powered by the Bitcoin Lightning Network.
⑦ Open source stage
Bitcoin 2022 is not all about profit, money-making, and entrepreneurial initiatives. Many projects rely on an increasing network of individuals worldwide who contribute time and energy to build open-source software. There will be a conference hall focused solely on open source projects and organizers also provide approved projects with a free four-day pass.
⑧ The final event – Sound money fest
The first Bitcoin Music Festival! We'll see what that means, but the most important – you can listen to great musicians, like CL, Deadmau5, Logic, San Holo, Steve Aoki, Run The Jewels, Apashe, and others. See festival official trailer.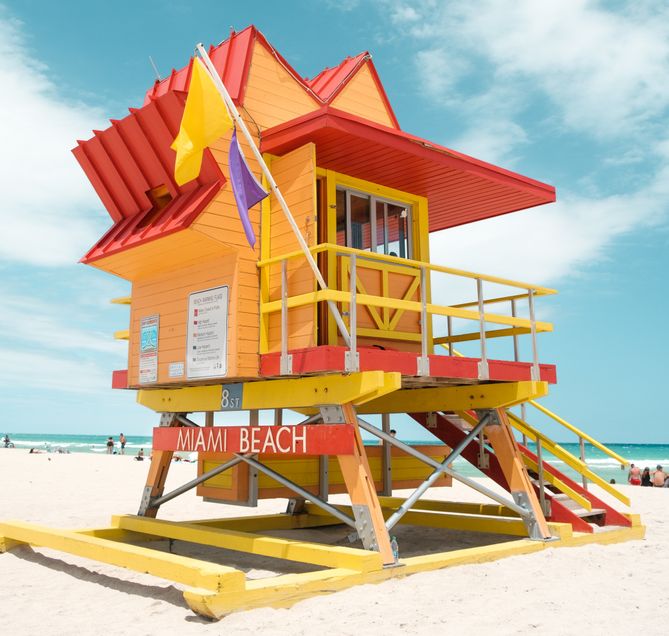 ⑨ Miami sun and the Ocean
In addition to everything above, the weather will be pleasant here in April, so you can enjoy mornings and evenings, walking by the coast, seeing the famous Miami sunrises and sunsets.
⑩ Aaaand ONE MORE THING
We are going to present something NEW right there, at the booth! Participants will be the first to see the new product from GENERAL BYTES. Search for our booth, and you'll find out what we mean.
Sounds interesting, right?
Just get your tickets straight from the source. Hurry up – the conference will be soon on April 6-9!