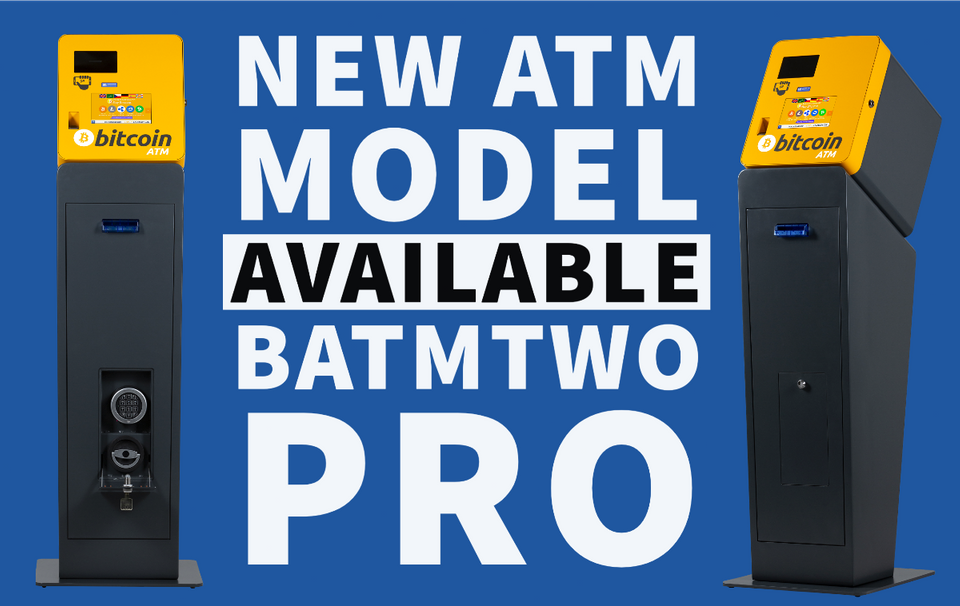 The BATMTwo Pro is the result of incorporating years of user feedback and is our most rugged BATMTwo Bitcoin ATM model to date. We're super excited and think you will be too as this is the toughest one-way (buy crypto) ATM we've ever released. Like the BATMTwo Classic and Large with BATMTwo Stand, the BATMTwo Pro is designed to be bolted onto the floor.

As you can see in the image above, we've moved the cash acceptor to the BATMTwo Stand part of the unit. This allowed us to add a 1200 banknote stacker and fortify the cash storage with a stronger door mechanism to provide more security for those extra tough neighbourhoods.

The locking mechanism on the BATMTwo Pro is an electronic lock that can be swapped for an S&G A-Series lock with keypad if required by your armoured truck money transport service. We've used the same lock as on the BATMThree XXL as we got excellent user feedback on that model at the time.

Because the banknote stacker has been moved to the base (stand-part) of the unit, any BATMTwo Pro ATM shipped will consist of the stand and head unit and are not available separately. We think that most of you will appreciate this as almost every ATM operator seems to mount their BATMTwo on a stand nowadays.

The BATMTwo Pro will retail from 4198 USD for the 600 banknote capacity to 4898 USD for the 1200 banknote capacity model. This price includes 299 USD global shipping via DHL. For more information and two order visit www.generalbytes.com/batmtwo or let us know if you have any questions at sales@generalbytes.com.