RCKitTwo
Run the best-rated BATM platform on your Robocoin ATM that has a rich feature set, the widest selection of cryptocurrencies compared to the original. We release new features and updates fortnightly even though the original vendor of your machine is no longer alive.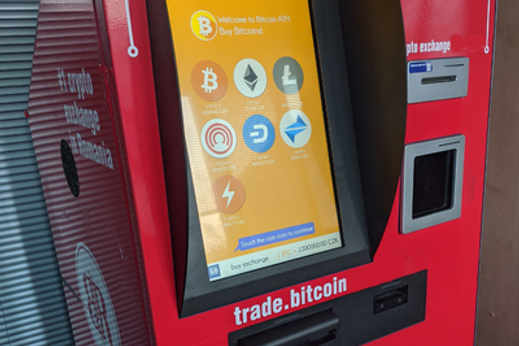 Information
Do you already own a Robocoin ATM and you are not satisfied with the original software? Our Robocoin conversion kit is here to breathe new life into your aging Bitcoin ATM. Just purchase and install the RC Kit to get more features and a user-friendly interface that your customers will love.
EACH KIT CONTAINS
Computer with our software based on our custom Android OS 
USB hub for attaching existing devices such as bill validator, etc.
Cables and converters
New camera holder box
INSTALLATION STEPS
1. Power off the original robocoin computer.
2. Connect the RCKitTwo to the existing peripherals such as bill validator etc.
3. Mount the camera holder where the original palm scanner was located. (Takes around 3 hours)
4. Power on the RCKitTwo, it will automatically connect to our factory server
5. If you want to run your own BATM server, please do so. (Takes around 2 hours to set up and configure)
Features
BIDIRECTIONAL
Your converted robocoin machine will be able to do cash to cryptocurrency transfer and cryptocurrency to cash!
SUPPORTED CRYPTOCURRENCIES
40+ cryptocurrencies supported. BTC (Bitcoin), BCH (Bitcoin Cash), ETH (Ethereum), LTC (Litecoin), DASH, XMR (Monero), DOGE (Dogecoin), ANT (Aragon Network Token), BTXX, BURST, CLOAK, SMART (SmartCash), FTO, GRS, ICG, LEO, LINDA, LSK, MAX (MaxCoin), MEC, MKR (Maker), NBT, NXT, PAC, REP, START, SYS, TKN, USDT, VIA, WDC, XMR, XZC.
The GENERAL BYTES developers usually do not implement alternative coins on request. Adding a new coin explicitly depends on the community and developers of those coins.
EXTENSIBLE
Do you want to create or sell your own coins or blockchain-based cryptocurrency tokens from your Robocoin ATM? It's easy to implement support for any coin using our open Bitcoin ATM API as hosted on GitHub. GENERAL BYTES has support for the widest range of cryptocurrencies available and is constantly adding support for new coins.
POINT OF SALE INTEGRATED
Start accepting bitcoin payments for products sold in your store via your own Bitcoin ATM. No need for an additional tablet to accept bitcoin payments in for example restaurants or stores. One awesome feature you won't find anywhere else is that staff members can receive their tips in bitcoin on their own wallet address.
You can also opt to automatically get your bitcoin payments converted to fiat by connecting to a payment processor. (Bitcoinpay.com)
SECURE BY DESIGN
The converted Robocoin ATM Terminal only communicates with the server over HTTPS. 
The BATM / CAS server communicates with cryptocurrency exchanges and hot wallets. The ATM does not store any cryptocurrency itself and it is the server that takes care of this. Hot wallets for the ATM can be online or self-hosted such as a bitcoin-core wallet running on the same server. 
NO VOLATILITY RISKS
Unlike other Bitcoin ATM's, purchases are made on the configured cryptocurrency exchange at the time of cash insertion. This reduces volatility risks for an operator. Operators can also choose to run in a standalone mode with no exchange involvement, perfect for those that already own the Bitcoin they want to sell. Exchange rates are updated every 30 seconds.
For supported exchanges: See table below.
For supported hot wallets: See table below.
REMOTE MANAGEMENT AND MONITORING
Terminal configuration is retrieved from the server.
Configuration and possibilities on the server: Online status, current cash box contains, exchange rate, cash transaction limits (per hour, per day, per month), customer behavior, performed transactions and their status.
Email notifications regarding certain events such as when transactions are performed or when a certain level of cash in the terminal has been reached.
REMOTE SOFTWARE UPGRADE
Future software updates are distributed over the internet without the need for user intervention. This dramatically reduces operator expenses as there is no need to visit the ATM in person to perform an upgrade of the machine.
AML AND KYC
Customer's identity can(optionally) be checked using, cell phone number verification, id card scan or selfie verification to increase their cash limits. AML / KYC laws differ all over the world but GENERAL BYTES is the only manufacturer flexible enough to accommodate even the tightest AML / KYC regulations.
Exchanges & Wallets
Technical Specification
| | |
| --- | --- |
| Power consumption: | 10 |
| Power input: | From UPS - AC 100-240V |
| Internet connectivity: | WiFi (b/g/n) + Ethernet 100Mbit |
| Currencies supported: | 120+ (including USD, EUR..) |
| Crypto address entry: | QR code scanner or E-mail address, or phone |
| Warranty: | 1 year |
| Languages: | English, Česky, Deutsch, Deutschschweiz, Español, Français, Hrvatski, Italiano, 日本語, Қазақ тілі, 조선말, Lietuvių kalba, Nederlands, Polski, Română, Pусский, Slovenčina, Srpski, 中国的, Tiếng Việt or translate into any language yourself! |
| Mounting options: | Inside of an existing Robocoin Bitcoin ATM. The original Robocoin computer remains untouched. |
| Weight: | 2kg / 4.4lbs |
Video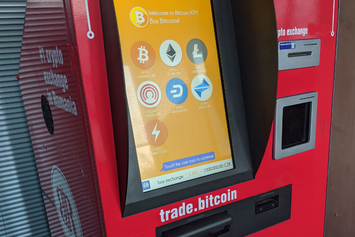 RCKitTwo
Run the best-rated BATM platform on your Robocoin ATM that has a rich feature set, the widest selection of cryptocurrencies compared to the original. We release new features and updates fortnightly even though the original vendor of your machine is no longer alive.